Long Beach, CA
August 17-19, 2023
Event Details
August 17-19, 2023
Classes start Aug 16, 2023
Long Beach Convention and Entertainment Center | Hall: A
300 E Ocean Blvd
Long Beach, CA, 90802
Phone: (800) 560-9941
Fax: (855) 945-1988
GRAPHICS PRO EXPO (GPX) hits the buyer-rich SoCal area again in 2023! GPX brings qualified graphics professionals from the sign and digital graphics, awards and personalization and apparel decoration markets to the best regional selling shows.
Don't miss your opportunity to meet with qualified buyers in Long Beach, California, all looking for new products and profit centers, August 17-19 at the Long Beach Convention and Entertainment Center (education starts August 16). GPX Long Beach features WRAPSCON, the go-to event for wrappers.
Service Manual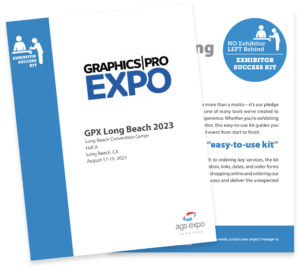 Here you will find everything you need to know about exhibiting at GPX. Information on how to order carpet, furniture, labor, electrical, etc. and move-in and move-out schedules.
From decorating and setting up your booth to ordering key services, the kit provides all the product and service information, links, dates, and order forms you'll need. It even offers the convenience of shopping online and ordering our services 24/7. Our goal is to simplify the process and deliver the unexpected while you remain focused on the show.
Travel Information
Convention Center
Hotels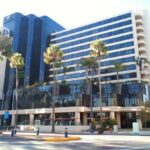 Renaissance Long Beach Hotel
111 E Ocean Blvd
Long Beach, CA, 90802
Phone: 562-437-5900
Room Rate: $229
Discount Deadline: 6/30/23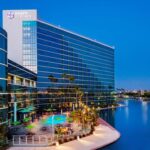 Hyatt Regency Long Beach
200 S Pine Ave
Long Beach, CA 90802
Phone: 562-491-1234
Room Rate: $209
Discount Deadline: 7/14/23
Important Deadlines
Please note there are different discount deadlines for AGS services, Convention Center services, shipping deadlines and more.
Long Beach 2023 Discount Deadlines
What's Due – AGS Expo Services
What's Due – Convention Center
What's Due – MGL Management
What's Due – ABF and/or Other Carriers
Training Information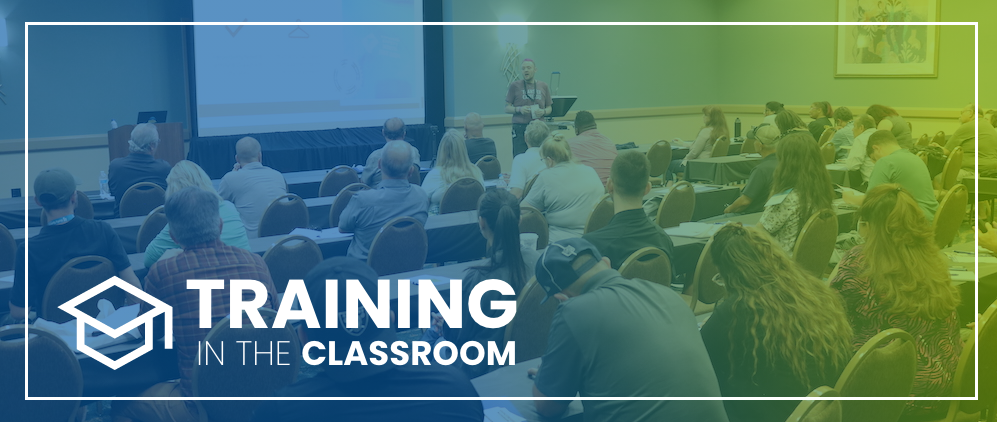 Teaching a class? Use the form below to provide class information for inclusion on our website and marketing materials.
Badge Requests
Need badges? If you are exhibiting, you've come to the right place!
Click Here to request badges.
You will need the Company ID you received via e-mail to request badges for your company. If you have questions about this Company ID or need assistance, please contact Joie Martin at 720-566-7207.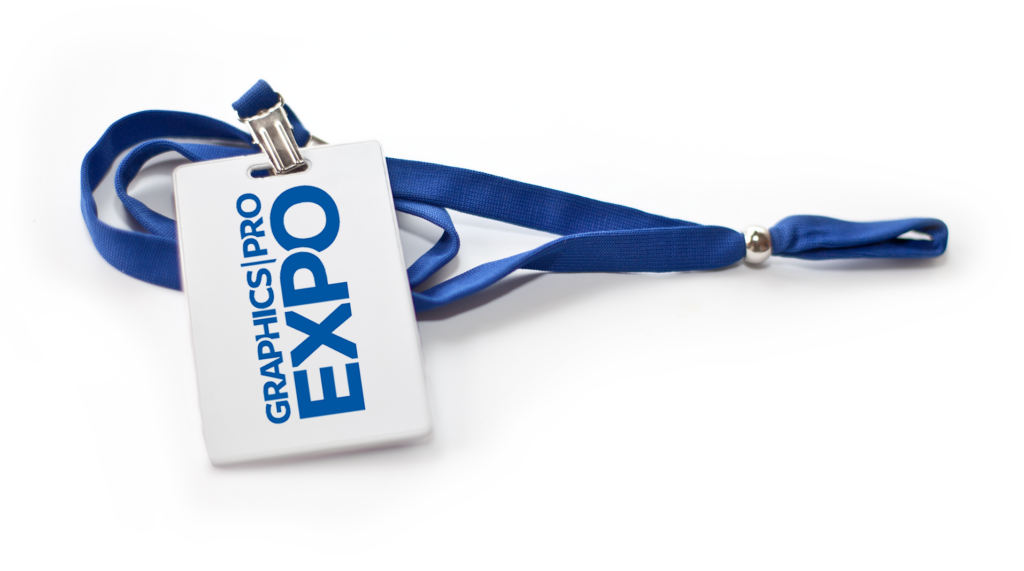 Marketing Tools
Each exhibiting company will receive custom special invites. Use these to invite your network to come see you in action at GPX! We also have complimentary custom social media images and banners upon request. Contact Joie Martin for more information ([email protected])
Check out our pages to like/follow!
#graphicsproexpo | #gpxlongbeach | #wrapscon
Facebook: /graphicsproexpo
Instagram: @graphics_pro_expo
Twitter: @gp_expo
LinkedIn: /showcase/graphicsproexpo
Download GRAPHICS PRO EXPO logos and "See US at GPX" images to include in your materials and posts.
GRAPHICS PRO EXPO (GPX) Logos
Contact Us
Need, help? Have a question? Interested in joining us at GRAPHICS PRO EXPO? Contact the following professionals, dedicated to proving top-notch service every time, all the time. 
Russ Turner

Director of Events

770-315-7937

Katie Ditallo

Senior Account Executive

720-939-7204

Joie Martin

Event Services Coordinator

720-407-6180