Long Beach, CA
August 18-19, 2023
Event Details
August 18-19, 2023
Education starts August 17
Long Beach Convention and Entertainment Center | Hall: A
300 E Ocean Blvd
Long Beach, CA, 90802
Phone: (800) 560-9941
Fax: (855) 945-1988
This event, featuring WRAPSCON, is historically one of the larger shows on the circuit at the perfect time of year in Southern California. GPX Long Beach launches with a full day of education, followed by two days of exhibits and classes.
Your FREE registration includes:
Entrance to the exhibit hall both days
Unlimited Training in the Classroom, starting with a full day of education
Access to the Recognized Professional Program
WRAPSCON
Special educational and informational programs and showcases
Chances to win $500 in Buyer Bucks both days exhibit hall is open!
Come see new products, learn new techniques, meet industry experts, connect with suppliers and network with peers at GRAPHICS PRO EXPO. Whether you're a seasoned pro, or new to the business, GPX is the perfect event for you.
Online registration, complete event schedule and information on the Training in the Classroom program will be posted on May 12, 2023.
Travel Information
Convention Center
Hotels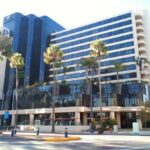 Renaissance Long Beach Hotel
111 E Ocean Blvd
Long Beach, CA, 90802
Phone: 562-437-5900
Room Rate: $229
Discount Deadline: 6/30/23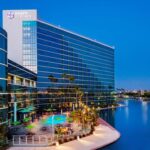 Hyatt Regency Long Beach
200 S Pine Ave
Long Beach, CA 90802
Phone: 562-491-1234
Room Rate: $209
Discount Deadline: 7/14/23
Testimonials
What our attendees have to say
Having the ability to interact and speak with suppliers and educational professionals and to see new products is priceless!
This show is an investment in my business. After seeing the diverse cross section of information available, it inspired me to look at other products and services that we could provide to our customers, and ways to do what we do better.
Attending GRAPHICS PRO EXPO is essential for anyone in the business. I go every year and always learn something new. Meeting suppliers face-to-face has really helped leverage my product line, and the personal contacts I make are invaluable. GPX is a can't miss event and already on my calendar for the next one.
I have attended the GRAPHICS PRO EXPO two years in a row now and have had an amazing experience both times. It's a fantastic place to connect with vendors and other industry professionals.