Portland, OR
July 19-20, 2023
Event Details
July 19-20, 2023
Education starts July 18
Oregon Convention Center
Hall E
777 NE Martin Luther King Jr. Blvd
Portland, OR 97232
Phone: (800) 560-9941
Fax: (855) 945-1988
Shops in the Northwest come into focus for a summertime event at GPX Portland.
Your FREE registration includes:
Entrance to the exhibit hall both days
Unlimited Training in the Classroom, starting with a full day of education
Access to the Recognized Professional Program
Special educational and informational programs and showcases
Chances to win $500 in Buyer Bucks both days exhibit hall is open!
Come see new products, learn new techniques, meet industry experts, connect with suppliers and network with peers at GRAPHICS PRO EXPO. Whether you're a seasoned pro, or new to the business, GPX is the perfect event for you.
Online registration, complete event schedule and information on the Training in the Classroom program will be posted on April 14, 2023.
Travel Information
Convention Center
Hotels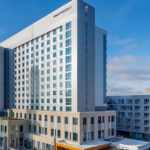 Hyatt Regency Portland
375 NE Holladay St
Portland, OR 97232
Phone: 971-222-1234
Room Rate: $239
Discount Deadline: 6/17/23
Parking: Self parking $28 overnight. Valet $36 overnight.
Testimonials
What our attendees have to say
This has always been an event that I've looked forward to each year, and I wanted to thank you for a very nice event yesterday. I got a lot out of the UV printing seminar in the morning and had good discussions with a few vendors as well.
This show is an investment in my business. After seeing the diverse cross section of information available, it inspired me to look at other products and services that we could provide to our customers, and ways to do what we do better.
Having the ability to interact and speak with suppliers and educational professionals and to see new products is priceless!
I really enjoyed the show and learned tons of new tricks to better my business. I'm grateful for this experience and the opportunity to meet with vendors that related to my line of business. There is really everything for anyone who works with designing/producing custom graphics.